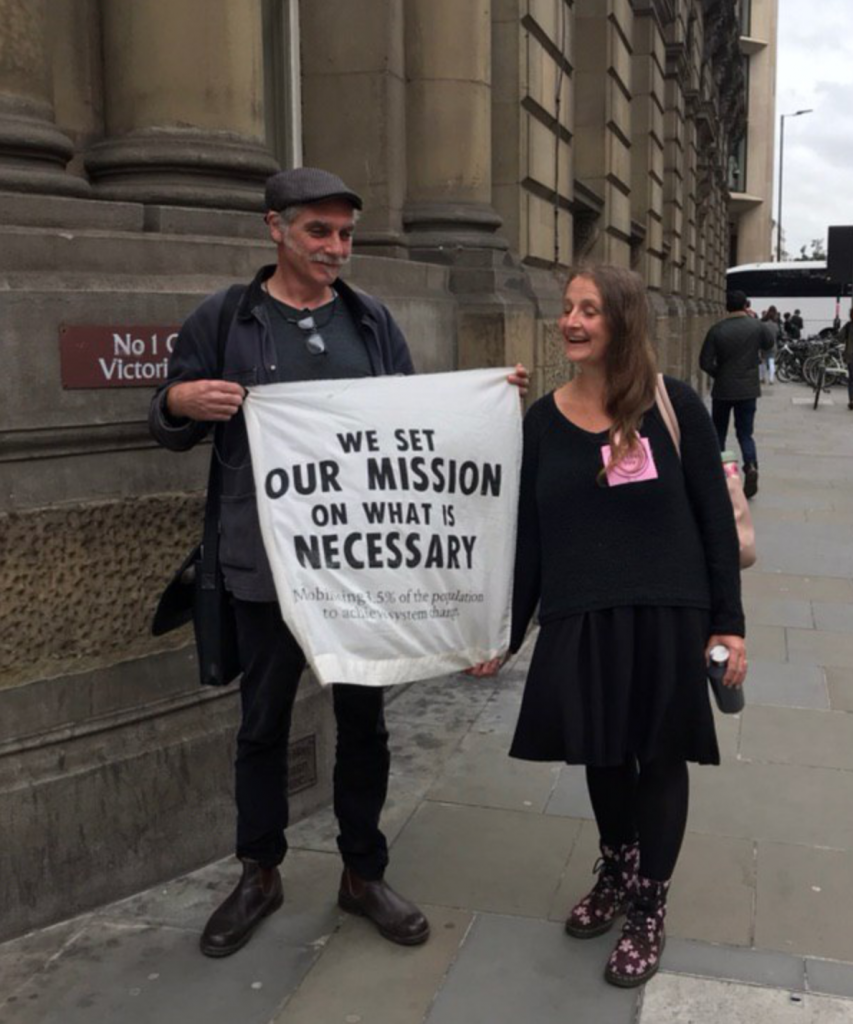 In April, Dorking Extinction Rebellion member Jakki Phillips joined a blockade of Waterloo Bridge during peaceful civil disobedience protests to demand action on the climate crisis, and she was arrested.
Today Jakki was in court where she pleaded not guilty on the grounds that she was trying to prevent loss of life in the face of a climate emergency.
Here is what her husband Rob had to say:
"Today I sat in a magistrates court and watched my law abiding wife of 27 years plead not guilty to charges bought by the state for blocking a bridge.
Charges that are intended to silence and frighten citizens from speaking out and raising the alarm against the indisputable scientific fact that our planet and all future generations are in mortal danger from human induced global warming.
Charges that are intended to keep the status quo and ensure business as usual.
I can no longer sit idly by and watch the wanton disregard for our planet and all forms of life that live on it.
I will be in London next week to rebel against this toxic system and highlight governments inaction whilst we still have a hope of saving our beautiful home."
International Rebellion starts next Monday October 7th https://rebellion.earth/event/international-rebellion-begins-7-october-2019/
Email xrdorking@gmail.com to find out more or join Dorking Extinction Rebellion in London. All welcome.