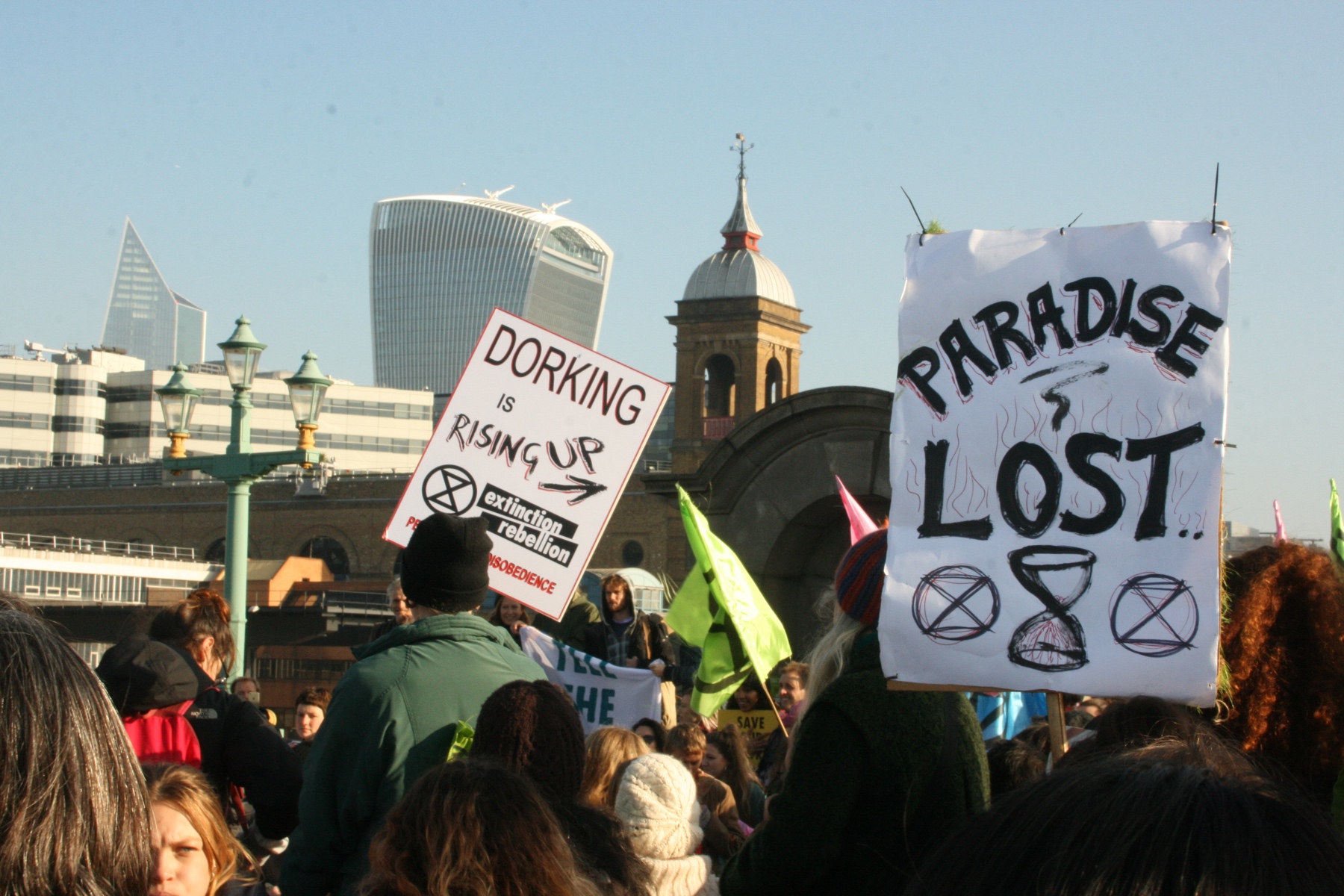 COVID19 update: We are still having weekly meetings over Zoom. Please email xrdorking@gmail.com for joining details.
We are the Dorking, Surrey local group of Extinction Rebellion.
Extinction Rebellion is the fast growing and international movement demanding urgent action in the face of the climate and ecological emergency.
We welcome you.
Email us on xrdorking@gmail.com to get in touch, or come along to our friendly weekly meetings – 7.30PM Wednesdays, United Reformed Church, via Church Street, Dorking.
Help is not coming. It's up to us.