hERE ARE A FEW THINGS YOU CAN DO TO HELP
Avoid flying, switch to a smaller, greener car – preferably electric. Better still, walk or cycle wherever possible, or use public transport (don't forget your mask!).
Try reducing the amount of meat and dairy in your diet. Livestock production is responsible for 15% of global greenhouse gas emissions. More than half of the UK agricultural greenhouse gas emissions comes from animal produced methane.
Switch to a renewable electricity supplier.
Move your bank account and pension to an ecological and ethical provider.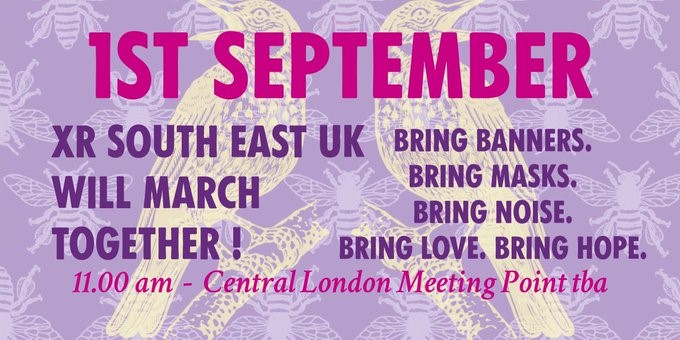 From 1st September this year we will again be rebelling in cities around the UK, demanding that the government act urgently on the climate and ecological crisis. Follow this link to find out more: We Want to Live – UK Rebellion 2020
There are many different ways you can get involved, it's not all about sitting in the road and getting arrested! You could give a talk to a local group, help make flags and banners, offer to run a social media page, run regenerative events and many other things besides.
The most important thing is you will be doing something and your contribution will be very gratefully received.
We need your help.
Join Extinction Rebellion Dorking: email xrdorking@gmail.com