Whoever you are, however much time you have – please get involved!
Our vision of change involves mass participation. Together we're unstoppable. Follow these steps to find the information you need to get involved with Extinction Rebellion Dorking, Reigate & Redhill
1. Watch the Heading for Extinction Talk
What is the truth behind the ecological crisis? How did things end up like this? What can we do about it? Watch on YouTube below or visit our events page to find out if we have one planned.
2. attend a welcome to xr session
Every Tuesday at 7pm online – more information on how to join here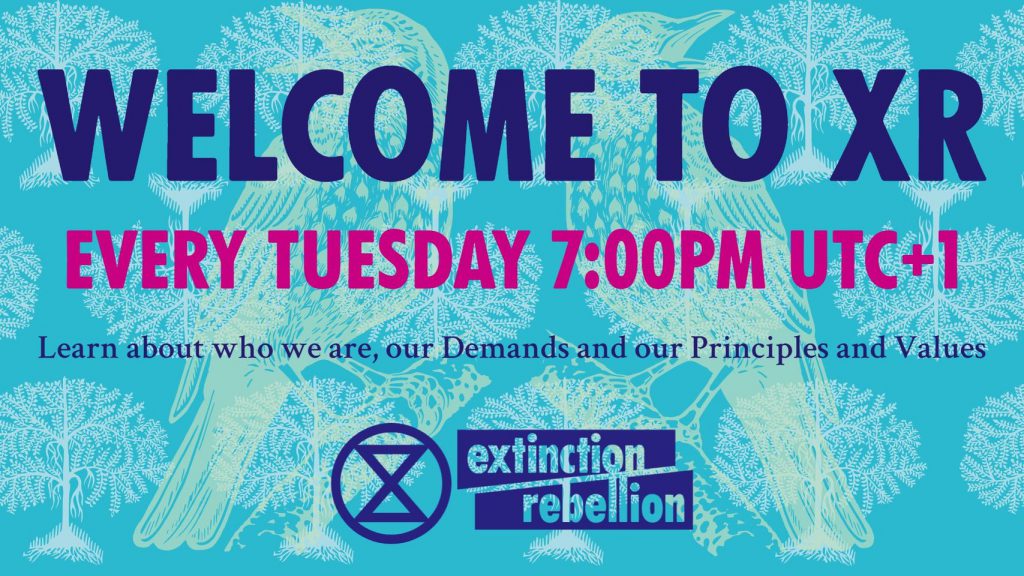 3. stay updated on local events
Sign up to our mailing list to keep in touch with what is going on locally and to connect with others going up to national actions.
Email: xrdorking@gmail.com
4. come along to a local meeting
You'll be very welcome to join us at our local meetings. We meet every Wednesday 7.30-9pm. Meetings follow a monthly pattern:
1st Monday of the month: Climate Cafe at The Yard, Reigate RH2 0BB
2nd Wednesday: Zoom Meeting – contact us for more information
3rd Wednesday: Meeting in Dorking at Upper Room, Dorking United Reformed Church
4th Wednesday: Social get-together/Outdoor meeting – venue varies
For the link to join the Zoom meeting or to find out venue for outdoor meetings (and occasional 5th Wednesday meetings) please contact xrdorking.reigate.redhill@gmail.com