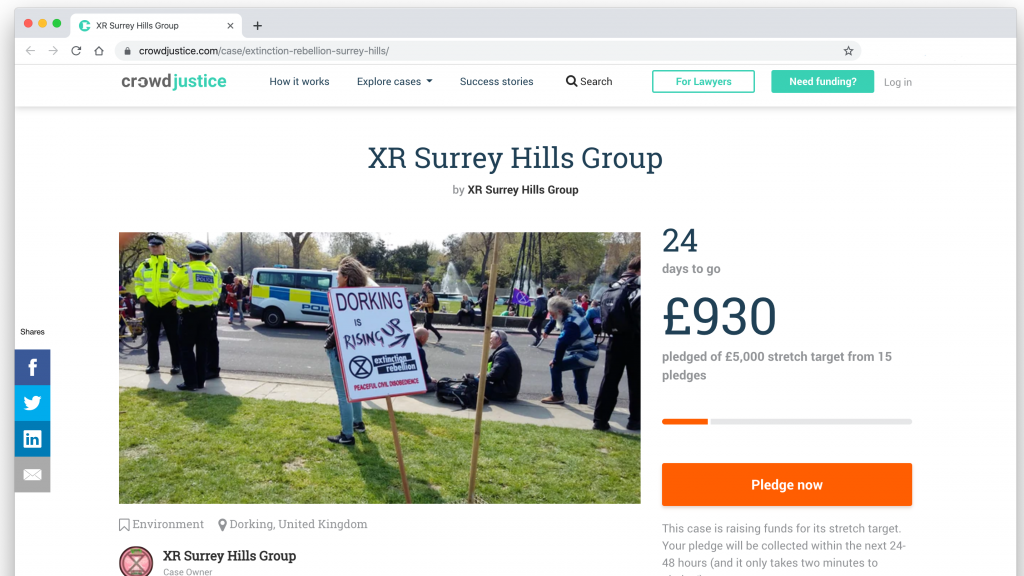 Our Crowdfunder is now live.
The purpose is to raise funds to help anyone in need with legal fees they may incur on behalf of Extinction Rebellion.
Activism in the face of the climate and ecological emergency should be available to everyone regardless of financial situation.
We added arrestee stories to the front page too.
The page is at https://www.crowdjustice.com/case/extinction-rebellion-surrey-hills/ – please take a look.